It is very common for us to find out after we reach the railway station that the train we are to catch is running a couple of hours late, leaving us frustrated. Well there is good news a revamped National Train Enquiry System is in works, currently in beta it can be accessed via http://trainenquiry.com/searchtrain.aspx(use the new look button).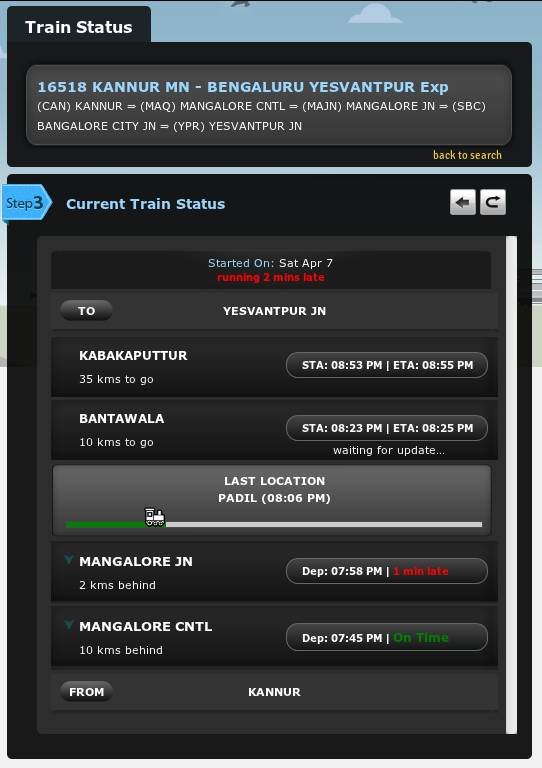 The site is very simple to use, in the search box provided, enter either the (a) Train Name or (b) From and To Station Name or (c) Train Number.
The results page will display all the trains matching with your search criteria. Click on the appropriate train to view the exact details like start date and the previous and next stops.
Once you select the train you wanted information for click on it to get the current status. It will show if the train in on-time or delayed or it if it has already reached the destination. It also shows the last next two stops and the expected time of arrival.
All in all a very good step forward. Hopefully by the time the site comes out of beta it will be more polished and will help the commuters plan their arrival to railway station.
The screen shot shown above is of the Kannur - Mangalore - Bangalore - Yeshvantpur Express. It leaves Mangalore at 7:45pm, I took this screen shot around 8:15pm. So the details seem to be getting updated regularly. Just to confirm just before posting I checked it again and it mentioned as having crossed Bantwal.